Our services includes investment performance enhancement, general refurbishment works, and asset management on an ongoing basis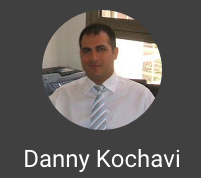 DK Realty was founded in 2004, by Danny Kochavi, graduate of the faculty of Social Sciences from the Open University in Israel, real estate broker (licensed by the ministry of justice number 16322), and a registered renovation and property improvement contractor (licensed number 29835) by the ministry of housing and construction.
We specialize in making all of the renovation works,
from conceptual design to delivery of the key.

We have extensive experience in complex projects.

We provide asset management services on an ongoing basis with the option of short or long term rental and no rental option at all.

We provide an efficient solution for overseas investors and property owners in the Tel Aviv area and Jerusalem.

We provide all services at competitive rates, and we will be happy to provide you with a quotation- and of course, we will furnish you with references from our existing clients upon request.

Always standing in front of us is listening to the customers benefits and multiple needs as we pursue their wishes.
We'd Love to Hear From You, Lets Get In Touch!